Community Facts & Information
If you are looking to buy a new home in Waterscape, there are some things you probably want to know. Things like tax rates, HOA fees, which Royse City schools we're zoned for, and what utility companies service our area. This article has all the answers! If you don't find the answer to one of your questions here, feel free to contact your builder or, if you don't have a builder lined up, contact the developer, Huffines Communities, at 214-750-1800!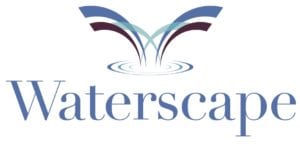 5205 Huffines Boulevard | Royse City, Texas 75189
BUYER INFORMATION SHEET
HOA FEES
$605 per year, pro-rated at closing and then paid out annually in January
Resale Certificate Fees:  (Paid by seller)
$375 with a $200 one-time lifestyle fee; transfer fee is $150.
HOA MANAGEMENT
FirstService Residential
Http://www.fsresidential.com/texas/offices/dallas
FirstService Customer Care
8:30 AM to 5:00 PM, M-F
855.333.5149
TAXES (Waterscape is in the city limits of Royse City*)
*Except Waterscape: Phase One that is in the ETJ of Royse City. See tax information for Phase One.
This information is for Phase Two and future phases of Waterscape.
TAXES PER $100 AV (2019 rates):
Rockwall County – $ 0.3250
Royse City ISD –  $1.56835
Royse City – $0.6215
PID (Public Improvement District) less TIRZ credit – $1,359 on a 50' lot or $1,454 on a 60' lot (annual charge)
BUILDERS
SCHOOLS
District Office:
810 Old Greenville Road | Royse City, Texas 75189
972.636.2413
Elementary School:                                                  
Principal: Don Jacobs
Pre-Kindergarten – 5th Grade
1401 Erby Campbell Boulevard | Royse City, Texas 75189
469.721.8101
School Hours: 7:40am – 3:00pm                                      
Middle School:                                                                
Principal: Richard Pense
6th – 8th Grade
2050 CD Boren Pkwy | Fate, Texas 75132
972.636.9544                                                                                  
School Hours: 8:20am – 3:45pm 
High School:
Principal: Dr. Sean Walker
9th – 12th Grade
700 S. FM 2642 | Royse City, Texas 75189
972.636.9991
School Hours: 8:30am – 3:45pm
UTILITIES
Water & Sewer:
Royse City Water & Sewer Department
Customer Service: 972.524.4700
Email: [email protected]
Office Hours: Monday – Friday 8am – 5pm
Fire Department:
Emergency – 911
Non-Emergency – 972.524.4819
305 North Arch Street | Royse City, Texas 75189
Police Department:
Emergency – 911
Non-Emergency – 972.636.9422
100 West Main Street | Royse City, Texas 75189
Animal Services:
214.796.1445
1101 Josephine Street | Royse City, Texas 75189
Trash Pick-Up:
TBD
Electric Service:
800.541.2662
Telephone, Cable & Internet Services:
Customer Service: 855.293.7676
Gas Service:
Customer Service: 888.286.6700
Emergency Services: 866.322.8667
Rev. 06.18.2020