Waterscape for Families: Why Waterscape is a Perfect Place to Raise Kids
Are you looking for a family-friendly community in North Texas that offers a unique and fun environment for your children to grow up in? Look no further than Waterscape, a Huffines master planned community located in Royse city that is designed with families in mind. Waterscape offers a range of amenities and features that make it an ideal place to raise kids, from its outdoor playscapes and pool to its fully stocked pond and walking trails.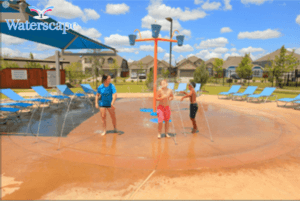 Family-Friendly Amenities at Waterscape's Waters Edge: Waterscape's amenity center, Waters Edge, is a hub of family-friendly activities. It features an outdoor playscape where kids can climb, slide, and play to their heart's content. The pool is perfect for families to cool off during hot summer days, with a designated splash pad for young children to play safely. The sand volleyball court offers a fun and active way for families to bond over friendly competition. Waterscape's Waters Edge is a place where families can come together, socialize, and create lasting memories.
Fully Stocked Pond for Fishing Fun: Waterscape's fully stocked pond provides an opportunity for families to enjoy fishing together. Kids can learn the basics of fishing and experience the joy of catching their first fish. It's a great way for families to bond while enjoying the natural beauty of Waterscape.
Walking and Biking Trails for Outdoor Adventures: Waterscape has walking and biking trails that go throughout the community, offering opportunities for families to explore the outdoors and stay active. Families can take leisurely walks, ride bikes, or jog along the trails while enjoying the scenic views of the lakes, parks, and green spaces within Waterscape. It's a great way for families to connect with nature and lead a healthy and active lifestyle.
Quality Schools in the Area: Waterscape's convenient location near schools ensures that families have access to quality educational opportunities, making it an ideal community for families with school-age children. Education is a top priority for families, and Waterscape is located in close proximity to quality schools.
Top Notch Builders: Waterscape also collaborates with renowned home builders such as Bloomfield, Highland, HistoryMaker, Impression, St. Vincent Homes, and Tripointe Homes, offering a diverse range of home options to suit different family needs and lifestyles. These builders are known for their quality craftsmanship and attention to detail, ensuring that your family's dream home is built to the highest standards. Pricing in Waterscape ranges from the 340's to 550's, offering a variety of square footages and bedroom options to suit your unique lifestyle.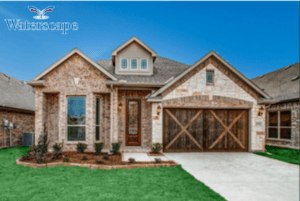 If you're looking for a family-friendly community that offers a range of amenities, a sense of safety, and a strong sense of community, Waterscape is the perfect place to raise kids in Royse City. With its outdoor playscapes, fully stocked pond for fishing, walking and biking trails, and proximity to quality schools, Waterscape provides an enriching environment for families to thrive. Come and experience the Waterscape lifestyle and create lifelong memories with your family.
Tags: